2019 Senior AAA Champions
---
---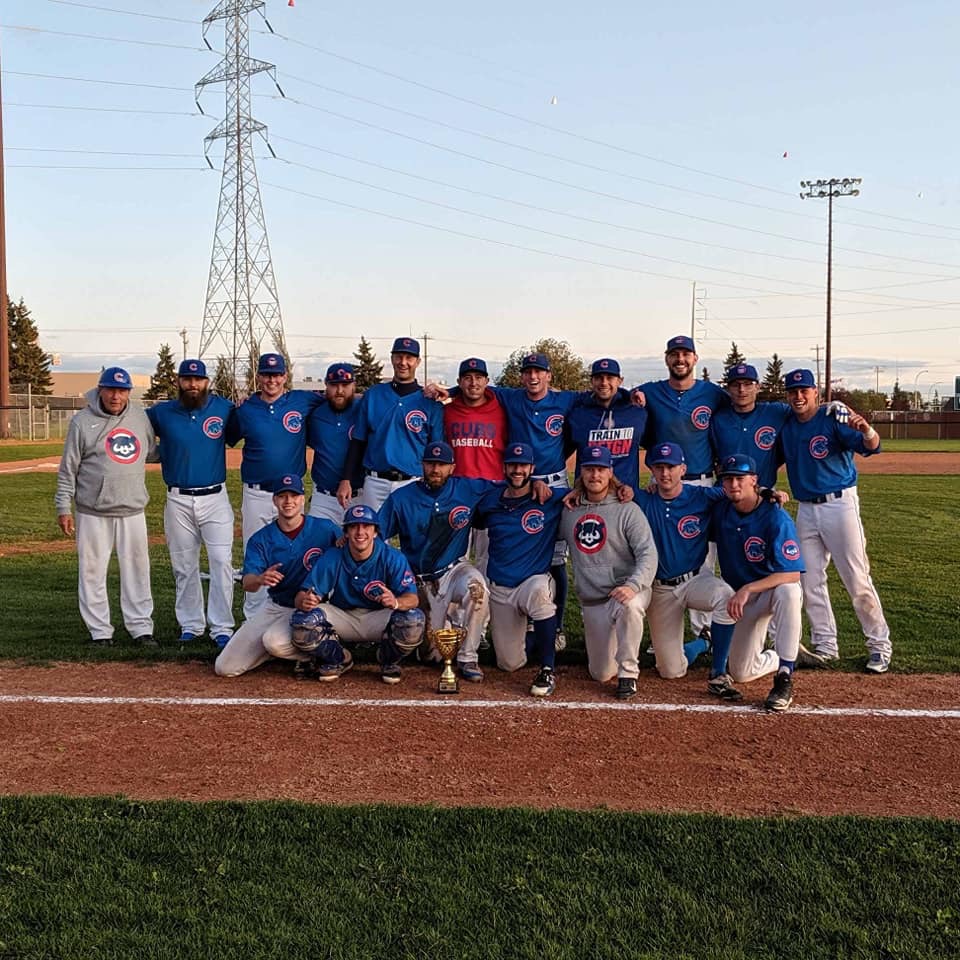 ---
After seven long years in the making the Cubs have finally won the Sunburst championship. The Cubs took the thrilling series over the A's 3-2 and punched their ticket to Nova Scotia next summer.
To recap this wild series:
Game 1 featured Ethan Elias throw a one hit complete game shutout masterpiece. Cubs won 4-0.
Game 2 featured an epic walk off bomb off the Remax Field scoreboard by Ethan Elias. Cubs won 2-1.
Game 3 saw Tony Olson go 6 innings strong but the Cubs got shutout offensively. Cubs lost 2-0.
Game 4 saw the Cubs outhit the A's 12-4 but could not get a run in. Greiner and Elias didn't give up a hit through 7 but after 9 innings on short rest Elias finally gave up his first run. Cubs lost 1-0.
Game 5 saw Taylor Thomas, Nathan Wedgewood and Tony Olson combine to throw a shutout and Cory Scammell to hit a big 2 RBI double to seal the series. Cubs won 2-0.
This was a series to remember. Led by Dan Chappel the 2019 Cubbies finally broke through with their first first place regular season finish, first playoff win and eventual first league title.
Congratulations to the 4 remaining original Cubs Dan Chappel, Taylor Thomas, Clay Davis and Garret Cyr on a long overdue celebration. Thank you to all the former Cubbies who paved the way for this core-group to grow and become league champions.
With the 2019 season complete we will wrap up the season with the yearly anticipated Cubbie awards including MVP, Silver Slugger, Gold Glove, Rookie of the Year, Cy Young, Reliever of the Year, and of course the Cubbie of the Year.
Stay tuned.