Cubbies Graduation
---
---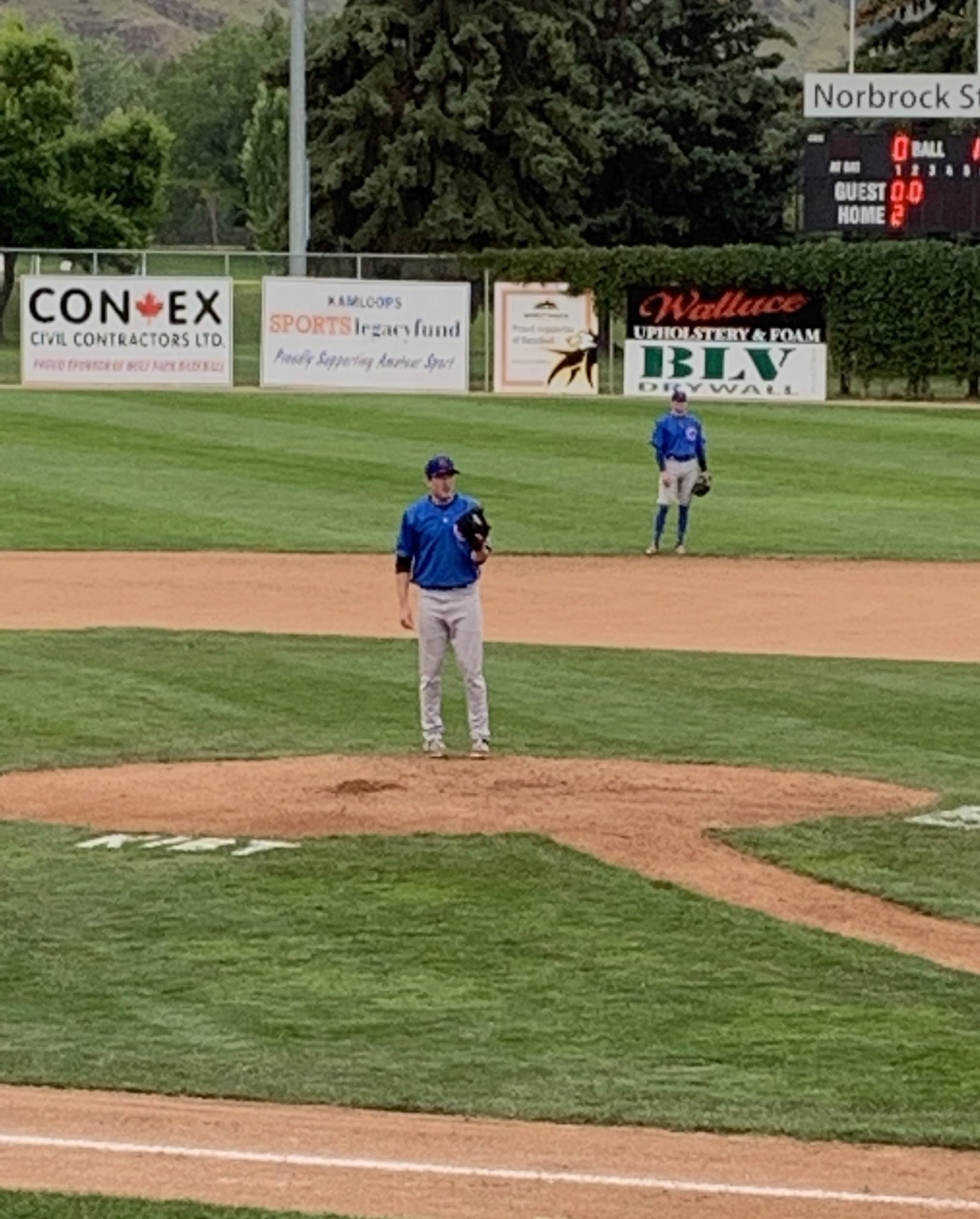 ---
The Edmonton Cubs rolled onto the TRU campus and competed well in the 46th annual KIBT. The club mashed the ball all weekend and had some dominating pitching performances finishing off the weekend with a graduation ceremony.
Cubs opened up the tournament versus last years champions and eventual 2019 champions Everett Merchants. Cubs went down 6-2 early as the game was postponed until the following morning where Jarvis Greiner was lights out giving up 2 hits over 7 strong. The final score was 7-5 for the Merchants.
Game 2 featured the Cubs playing the Alaska Goldpanners (2019 GFI Champions). Cubs were seeing the ball well all day outhitting the Goldpanners but eventually losing the affair 7-4.
http://baseball.pointstreak.com/boxscore.html?gameid=511516
Game 3 featured a rematch of last years Kelowna Tournament final versus the 2018 National Champion Conquitlam Angels. In another thriller Cubs starter Mitch St. Laurent was dominant over 7 innings giving up 4 hits with the Angels eventually walking off the Cubbies with a final score of 2-1.
http://baseball.pointstreak.com/boxscore.html?gameid=511518
Thank you the KIBT for hosting an outstanding tournament we hope to be back next year. Shoutout to the ground crew and all the volunteers for their fantastic efforts.